WHEN TO SHOW>>
---
CURRENT WORSHIP SCHEDULE
Sunday, 9:30 am in the Sanctuary
Join us on Sunday mornings at 9:30am for our PDCPC worship service. Masks are required, UNLESS you meet one of the following criteria AND you are symptom-free:
A negative COVID test within the past 7 days
At least 14 days since a completed Covid vaccination dosage
Recovery from COVID-19 within the last 90 days
A medical reason from a health provider advising not to wear a mask (respiratory issues, for example)
*NOTE: Due to the Covid-19 Pandemic, services are also available to be live-streamed from home for those who are unable to join us in person.
// To watch the worship service livestream, click here.
// To watch previously recorded services, click here.
WHERE TO GO>>
---
Our Sunday worship service is held in the main Sanctuary, which is located directly off the upper parking lot (closest to St. Margaret's Church). Simply park, and walk straight in to the sanctuary. You will find one of our friendly ushers waiting to greet you!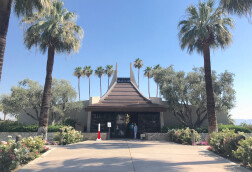 SaveSave
SaveSave
SaveSave
SaveSave
SaveSave
SaveSave
SaveSave
SaveSave
SaveSave