WHEN TO SHOW>>
---
PEAK-SEASON WORSHIP SCHEDULE
(weekly, December 2 - May 12)

Sundays, 8:00am
Join us on Sunday mornings at 8:00am for our most traditional worship service. The sermon is the same as the other services, but this worship service incorporates some additional traditional elements for those who enjoy them.


Sundays, 9:00am & 10:30am
Our weekly worship services are thoughtfully designed to give you the opportunity to connect with God and with others. Both services are the same and feature a wide variety of instruments, hymns, liturgy, a sermon, and other reverent worship elements. We hope you will join us!
// Sunday school for children is offered at both services. Learn More >>
// Sunday school for adults takes place at both services. Learn More >>


OFF-SEASON WORSHIP SCHEDULE
(weekly from May 19 - November 25)
Sundays, 9:30am
Join us for our "off-season" worship service, which brings together our entire congregation for a fantastic season of connecting with God and with others at just one service.
WHERE TO GO>>
---
Our Sunday worship services are held in the main Sanctuary, which is located directly off the upper parking lot (closest to St. Margaret's Church). Simply park, and walk straight in to the sanctuary. You will find one of our friendly ushers waiting to greet you!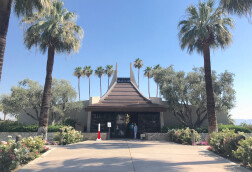 SaveSave
SaveSave
SaveSave
SaveSave
SaveSave
SaveSave
SaveSave
SaveSave
SaveSave