WHEN TO SHOW>>
---
Summer Worship Schedule
Sunday, 9:30am
(weekly from June 11-September 4)
Join us for our summer worship service, which brings together our entire congregation and both styles of worship for a fantastic season of connecting with God and with others at just one service.
Sunday school for children is offered at this service. Learn More >>
Sunday school for adults takes place at 8:15am. Learn More >>
Regular Worship Schedule
(weekly, September through June)
Sunday, 8:30am "Traditional Service"
Our traditional service features a choir, orchestra, hymns & more formal liturgy. No Children's Sunday school class is currently offered at this service, however there is a Family Room where parents with young children are invited to watch the service on a live-feed while the children play.
Sunday, 10:30am "Blended Service"
Our blended service features a mix of traditional hymns & more contemporary praise songs. The service atmosphere is less formal & more family-friendly. Children's Sunday school is available during this service (all children begin the service in the sanctuary with their parents and then are dismissed to Sunday School).
WHERE TO GO>>
---
Our Sunday worship services are held in the main Sanctuary, which is located directly off the upper parking lot (closest to St. Margaret's Church). Simply park, and walk straight in to the sanctuary. You will find one of our friendly ushers waiting to greet you!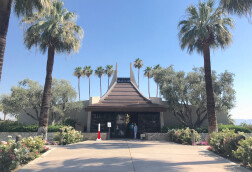 SaveSave