WHEN TO SHOW>>
---
CURRENT WORSHIP SCHEDULE
Sunday, 8:30 am
Join us on Sunday mornings at 8:30am for our most traditional worship service. The sermon is the same as the other services, but this worship service incorporates some additional traditional elements for those who enjoy them.

*NOTE: Due to the Covid-19 Pandemic, the Traditional service will be held outdoors, on the church lawn until further notice. The service is also available to be live-streamed from home for those who are unable to join us in person.
// To watch the worship service livestream, click here.
// To watch previously recorded services, click here.
// To find out if outdoor services are cancelled due to rain, call 760-346-8195 x597 (recording updated at noon on Saturday).
WHERE TO GO>>
---
During non-pandemic times, our Sunday worship service is held in the main Sanctuary, which is located directly off the upper parking lot (closest to St. Margaret's Church). Simply park, and walk straight in to the sanctuary. You will find one of our friendly ushers waiting to greet you!
In this season of global pandemic, we are holding our worship services outdoors and are requiring temperature checks, and face masks. You can find us in the church courtyard, located conveniently in the center of campus.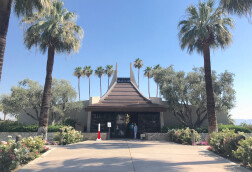 SaveSave
SaveSave
SaveSave
SaveSave
SaveSave
SaveSave
SaveSave
SaveSave
SaveSave