Recovery & Support
---
ABC Recovery Center, Indio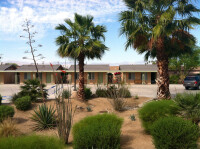 As Southern California's leading destination for addiction treatment, ABC Recovery Center promotes wellness and healing for all stages of recovery - from detox, to residential, to outpatient treatment. Clients travel from far and wide for an exclusive blend of holistic and traditional approaches that have successfully helped many overcome their battle with drug and alcohol abuse- balancing mind/body/spirit so they can achieve a lasting and full life of sobriety.
The ABC Recovery Center was first opened in 1963 in the heart of California's Coachella Valley, and since then has grown into one of the most trusted rehab centers available in Palm Springs area.
Coachella Valley Rescue Mission, Indio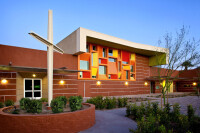 In 1971, a group of concerned businessmen and churches came together to form the Coachella Valley Rescue Mission. The Coachella Valley Rescue Mission has been and continues to be a place where people can recover the life God intended for them to have. At CVRM, the homeless, abused, addicted, and needy have a place where physical, spiritual, and developmental needs are met.
Literally thousands of men, women, and children have been helped through the Mission's programs. Today, the Mission feeds and shares the Gospel with over 225 clients per day. Over 190,000 meals are served in their kitchen each year and over 70,000 nights of safe shelter will be provided. The Coachella Valley Rescue Mission could not do this without the kindness and generosity (both financial & hands-on commitment) of churches like us.
Kairos Prison Ministry
http://www.kairosprisonministry.org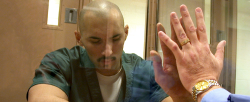 The mission of Kairos Prison Ministry is to share the transforming love and forgiveness of Jesus Christ to impact the hearts and lives of incarcerated men, women and youth, as well as their families, to become loving and productive citizens of their communities.
PDCPC is actively involved in the Kairos Prison Ministry at Ironwood State Prison. For information about how you can get involved, please contact Don Hobley at , (760) 574-8279.
SaveSave
SaveSave
SaveSave
SaveSave