Uniforms
---
At The Academy, all students (2 years old - Kindergarten) wear uniforms every Monday for Chapel.
The remainder of the week, Pre-K and Kinder students are required to wear uniforms daily, while 2 & 3 year olds are permitted to dress in their normal daily play clothes.
Most uniforms are available for purchase on campus in the Preschool office. Sizes tend to run large, so we recommend coming in to check sizes before you purchase.
Click here to view or print PDF version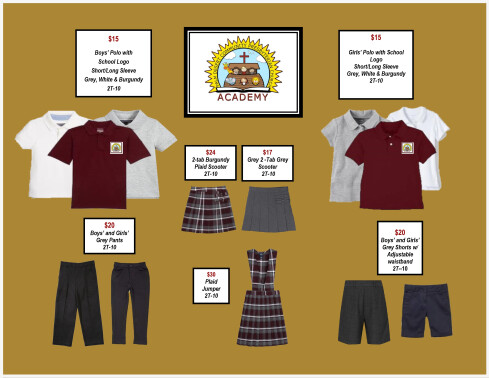 SaveSave