Uniforms
---
Students of The Academy are expected to dress appropriately for their roles as humble, high achievers who are able to focus and concentrate on their school work. Students must wear school uniforms.
Uniforms must be neat, laundered, and in good repair. Uniform shirts must be tucked in at all times. Sagging, bagging, dragging clothing is not allowed. Both boys and girls wearing pants or shorts having belt loops must wear suitable belts. Students must wear their full uniform from drop-off to pick-up. As a guideline, boys should wear shorts hemmed at the knees and girls should wear scooters no shorter than fingertip length.
Most uniforms are available for purchase on campus in the Preschool office. Sizes tend to run large, so we recommend coming in to check sizes before you purchase.
Click here to view or print PDF version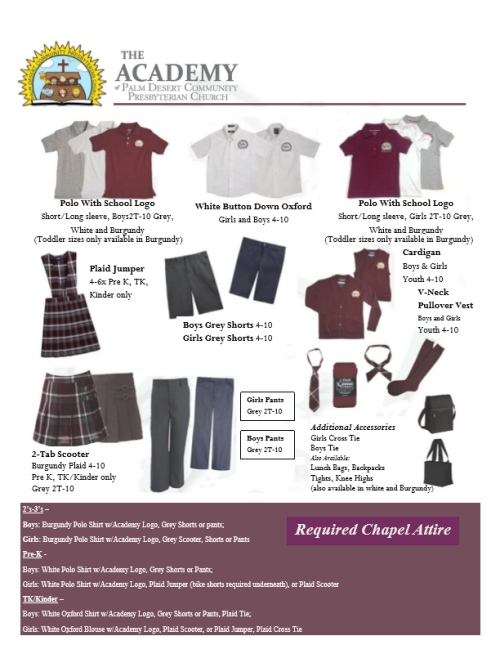 SaveSave