How You Can Help...
---
Here at the Academy we pride ourselves in being able to offer the best educational resources for our children. Here are a few ways you can partner with us to invest in this next generation of learners.
Ralphs: Shop at Ralphs? Have a Ralphs Club card (or phone #)? If the answer is yes, you can support the Academy every time you shop! Simply link your Ralphs account to the Academy, and the rest happens automatically! No cost to you, just a benefit to our children. www.ralphs.com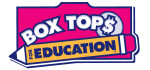 Box Top$ for Education: Many of the products you have in your cupboards and refrigerator have a Box Top$ for Education logo on them. Please take a moment to cut these off of the packaging & bring them to the preschool office or to the church office & help us generate some extra money for educational resources. No additional cost to you, just a moment of time to clip and drop off your boxtops!
SCRIP Program: SCRIP is the process of using fundraising gift cards for your normal, everyday, purchases versus paying with cash or a credit card. Basically, its fundraising while you shop! As a school family, church member or friend, you will be able to buy gift cards that can be used at grocery stores, gas stations, restaurants, etc. For each gift card you purchase The Academy will earn a small profit. Virtually anywhere you shop accepts some form of Scrip – so the more you buy, the more we earn!
There are 2 ways to use SCRIP so that the Academy gets credit:
1. Download the form (click here to initiate download), fill out, and drop off with Payment to Jeanne Nevin in the Academy office.
You can also contact Jeanne at
2. Create a SCRIP Account Online & buy your SCRIP any time you want!